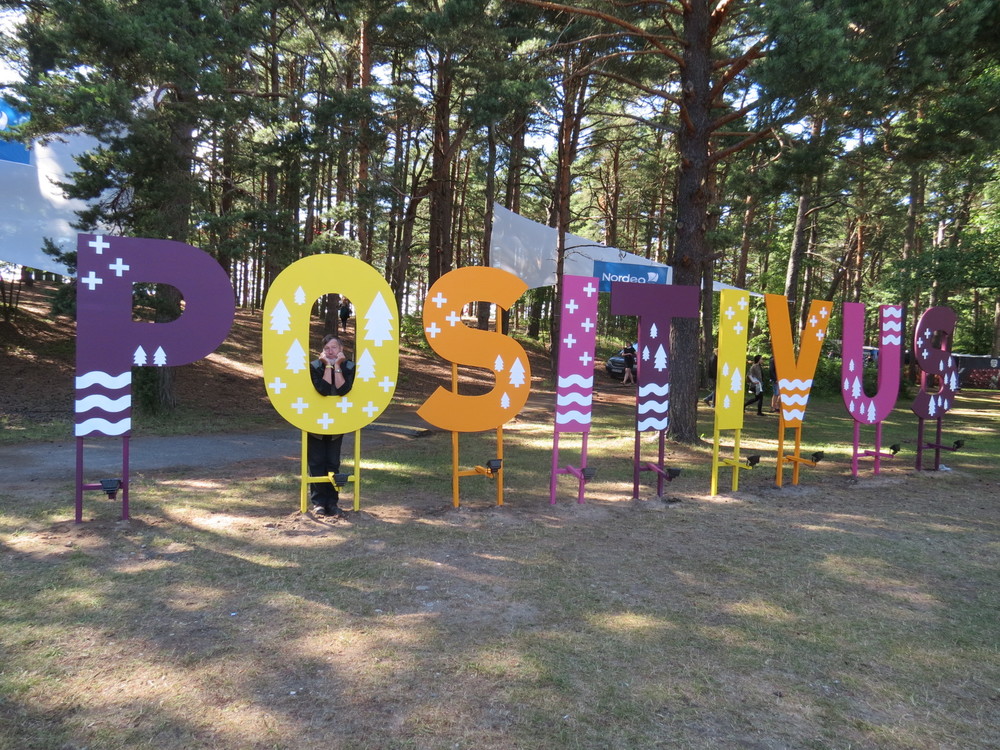 It is the greatest music and art festival in the Baltic States. It was "born" in Salacgriva and ever since 2007 the year of its foundation, it has taken place in Salacgriva at the end of the third week of July. The festival includes various genres of popular music – folk, pop, rock, electronic music, and ever new popular music genres join the ones that are performed at the festival every year. During the festival, there are several stages where Latvian and world-famous artists perform, people can also enjoy cinema and theatre performances. There are also plenty of activities for active way of resting, parties, markets and cafeterias in the open air.
The organizer of the festival is concert agency Positivus Music, founded in 2003, and as it has declared, its main task is to give the audience an opportunity to enjoy popular live music performances of high quality. The author of the idea of the festival Positivus Music is Girts Majors the member of the board in collaboration with the Mayor of Salacgriva Dagnis Straubergs.
Every year the festival is becoming increasingly popular. In 2007 it was attended by around 6 500 people; in 2008 – 10 thousand people attended it and paid a little less than half a million of LVL. In 2009 the number of people who attended the festival reached 12-15 thousand per day, it means that in two days the number reached 25 to 30 thousand. In 2009, for the first time in the history of Positivus it started to gain profit.
The optimal number of visitors for the festival per one day is 30 thousand spectators. It was first reached in 2014 and POSITIVUS organizers decided not to let it increase it in order to preserve and maintain the quality of the festival in the future.
Since 2011 the festival is held during 3 days.
In 2014 the budget of POSITIVUS was over 2 million euros. About a half was spent on the content, the second – on the rest.
During the festival POSITIVUS Salacgriva Fishermen Park, its adjacent seaside dunes, the beach, as well as the old football field, tennis courts and the surrounding green area up to Salacgriva secondary school turns beyond recognition. POSITIVUS has its own main street. The total length of the fence that goes around the territory of the festival is – 7.5 km. The total electric power - 2.3 MW (as much as 100 private houses consume). During the festival the site employs approximately 2 500 people.