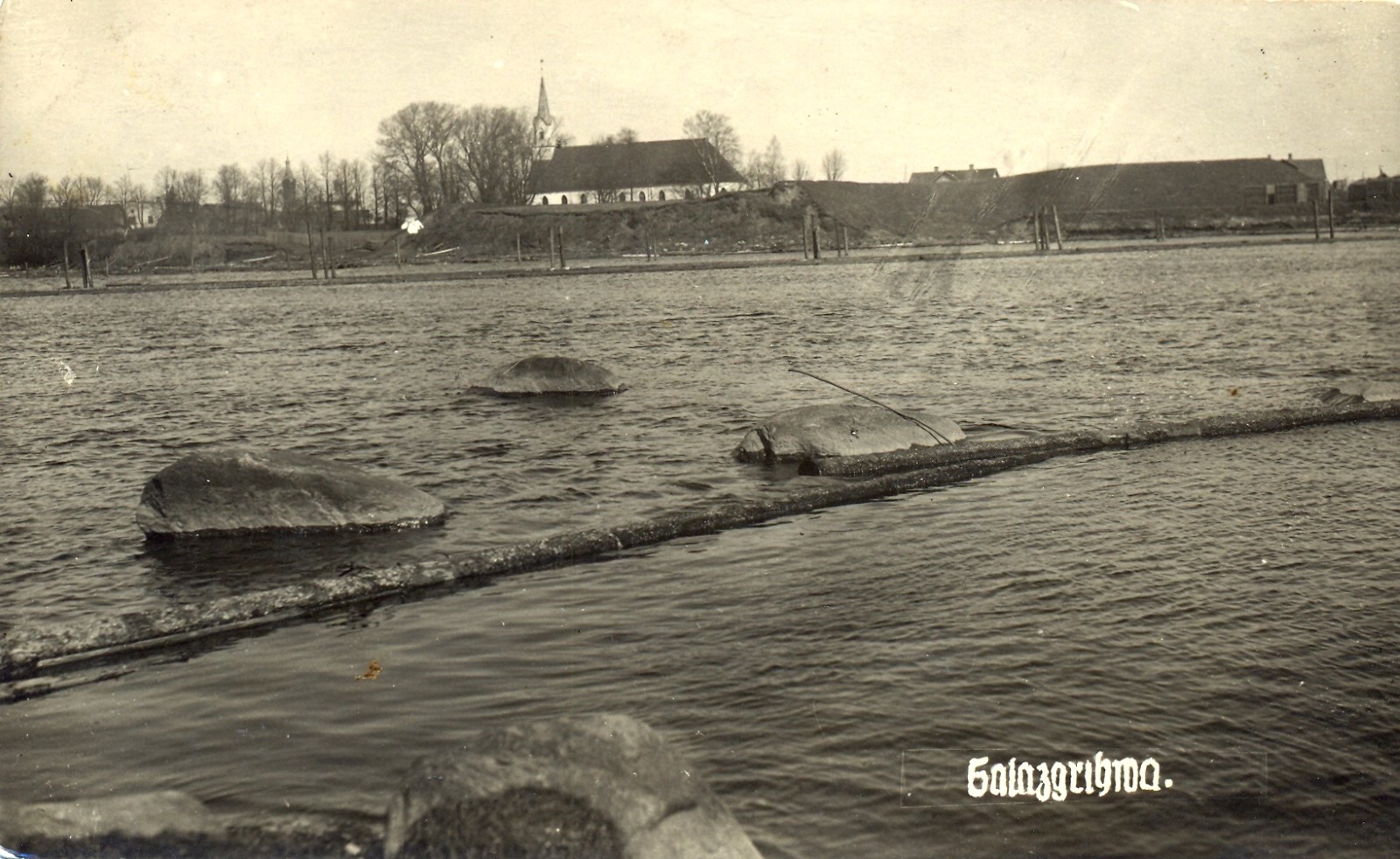 The Lutheran Church Lielsalaca is situated on the right bank of the river Salaca right next to the ruins of old town. It has changed its looks throughout the centuries but the location of the church has always remained the same. The photo was taken at the beginning of the 20th century.
Salaca District was included into Metsepole Area where in 1205 the missionary Aldobrands founded the church.
Bishop Albert built a castle in the district in 1226 where there was a chapel.
In 1577 during the Livonian War the armed forces of the Russian tsar Ivan the Terrible turned the castle into ruins therefore the chapel was also destroyed. After that the church was rebuilt from wood several times. The last time when it was rebuilt from wood was in 1777 during the time of priest Johann Konrad Burkard. In 1855-1856 the wooden church was rebuilt from stone.
As a parish Lielsalaca was first mentioned for the first time back in 1512.
In 1624 Lielsalaca parish included the manors in Vecsalaca, Jaunsalaca (Svetciems)? Ainazi and Kirbizi. The priest - Joahim Jungerman – the first known Lutheran priest of Lielsalaca Parish.
In 1684 – it is known that there was a chapel of Saint Andrey where there was a service every third Sunday. Latvian peasants wanted to rebuilt the chapel anew.